Love the Person,

Accept the Illness
Luis Trivino is a former US Army War Veteran who's written books on mental health. One such book is a true story on mental health —A Notebook Of Love bears the details about post-traumatic stress disorder (PTSD) and other mental illnesses that take a toll on love. This book speaks about love getting caught up and eventually lost in a sea of mental health concerns — Luis Trivino gets candid about his fight with alcoholism, bipolar disorder, and separation from his wife after 15 years of marriage.
As he quotes Socrates in his book, "the unexamined life, for a human, is not worth living" — watch the story of Luis Trivino unfold as he gives love a chance after accepting the illness.
To learn more about how mental illnesses can affect platonic and non-platonic, buy A Notebook Of Love or other books on mental health online by Luis Trivino.
A Notebook of Love isn't just a story of Luis Trivin's life; it's a motivation manual for all out there facing similar struggles and a message of hope for them that all is not lost. It's also a reminder to never stop loving no matter what life throws at you.
The book also provides an insight into the mind and heart of a strong man and his battles with mental health issues, traumas, and fears.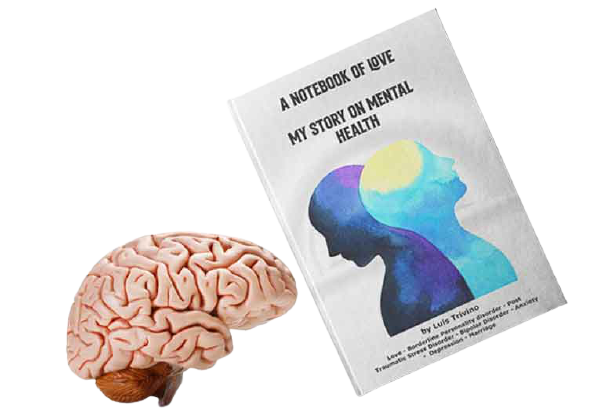 Chapter 01
Provides the reader a sneak peek into the author's personal life and then investigates the widespread prevalence of mental health issues, how they impact our health, relationships, and well-being, and what role society plays in it.

Chapter 02
In Chapter 2, Luis Trivin takes readers on a trip down memory lane to his childhood. He shares details about his parents, their lives, and their journeys. Luis shares with his readers how the discovery of his parent's traumatic pasts affected his young mind and tender heart, shaped their own personalities, and impacted their relationship. Trivin also introduces readers to his siblings in this chapter of the book.

Chapter 03
The third chapter of the book introduces readers to the real Luis Trivin. He talks about his own thoughts, viewpoints, emotions, and experiences and shares his life journey to give readers a better idea of who he is and how he becomes what he is today.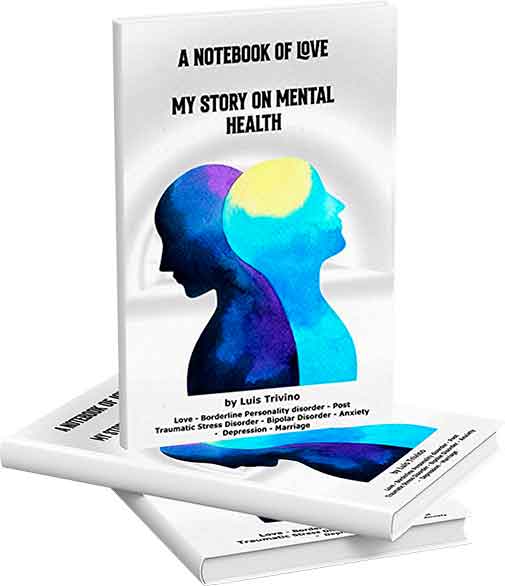 Share your reviews, opinions, comments with Luis Trivino, or perhaps send a few words of support and appreciation his way.